Christian Groomsmen Gifts
Gift the men in your wedding party a gift of faith with one of these Christian groomsmen gifts.
Featured Inspirational Pocket Watch with an engraved Cross. These Christian pocket watches come in 4 different metal colors! Choose from black, bronze, gold tone, and also silver tone.
A pocket watch is a wonderful gift idea for a groomsman and each watch is engraved with a Cross and also a name.
Another great Christian groomsmen gift idea is a pair of personalized cuff links. Cuff links should be given in advance of the wedding, so they can be worn on the day of the  wedding.
In addition, find useful Christian gifts for men like: a Bible cover, Christian journals, cups,  mini tire gauge tool, mini tool set, and so much more!

Inspirational Strong Man Wedding Gift Set
An all-in-one men's Christian gift set with a bag, jumbo mug, as well as, a perpetual calendar. The calendar has a spiral top and can be displayed on office and one Bible verse which offers encouragement is as follows:
Do not be afraid or discouraged
The battle is not
yours, but God's'
Stand firm and
see the deliverance
the Lord will give you
The Lord will be with you.
II Chronicles 20:15-17
Christian Groomsmen Gifts


God Is The Rock Men's Gift Set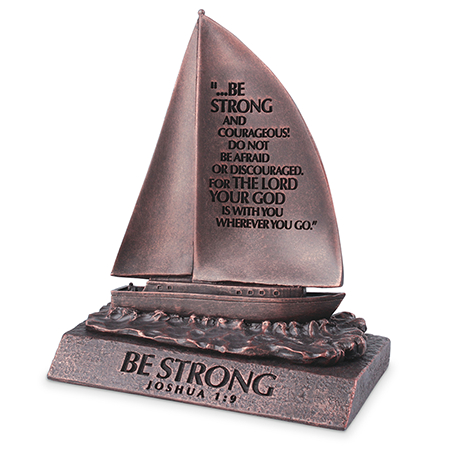 Religious Sailboat Sculpture
Bronze-tone sailboat figurine engraved with the Bible verse:
Be strong and courageous!
Do not be afraid or
discouraged for the
Lord your God is
with you where
ever you go.
Be strong. Joshua 1:9.


Men's Christian  Multi-Tool Knife Gift Boxed
Multi-tool Christian knife comes in a pillow box both are printed with this sentiment: God Is My Strength and Power.
Pocket tool is a handy 6-in-1 knife which includes: 2 knives, scissors, nail file, toothpick, and also a pair of tweezers.
Christian Groomsmen Jewelry Gifts

Christian Engraved Cross Pocket Watch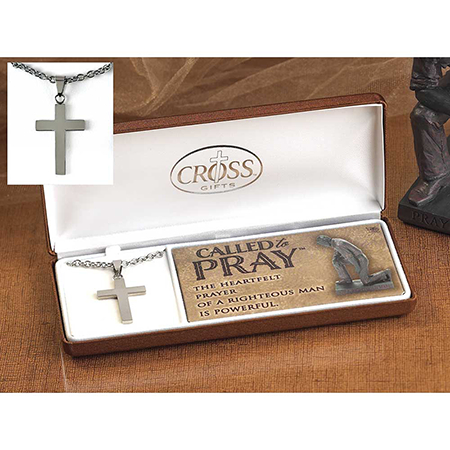 Men's Called to Pray Gift Box Pendant Necklace
This handsome gift boxed cross pendant necklace for men has an insert card with a kneeling man graphic and this sentiment:

Called to Pray,
The heartfelt prayer
of a righteous man
is powerful.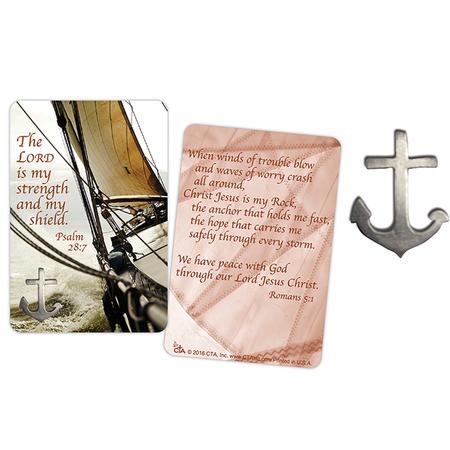 Lord is My Strength and Shield Lapel Pin and Card
Religious card with an Anchor lapel pin. Card printed with this Bible verse: The Lord is my strength and my shield. Psalm 28:7.

Silly Groomsmen
Photo by Brevort.
Rustic Christian Gift Ideas for Men

Tough as Nails Men's Christian T-Shirt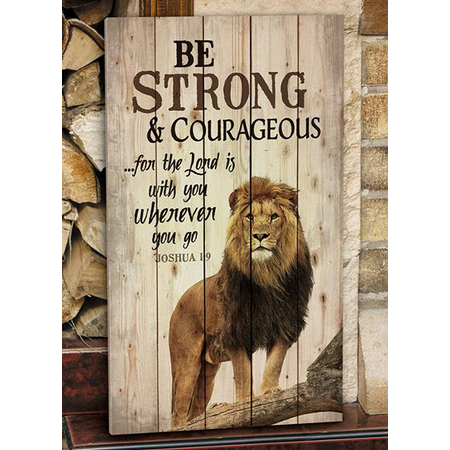 Be Strong & Courageous Rustic Lion Wall Art
Rustic pallet-style wall art with a graphic of a courage lion and printed with an encouraging Bible verse which reads:
Be strong and take courage
for the Lord is with you
wherever you go.
Joshua 1:9.


Strength of Lion Bible Verse Christian Framed Art

In Christ I Am Mug Gift Set
All-in-one handsome gift set for men with coordinating bookmark, coffee mug, and a magnet. Handsome mug gift set in brown-tones and printed with a variety of Christian quotes which read: In Christ I am. Loved, Redeemed, Forgiven, Chosen, New, Complete, A Conqueror, A Citizen of Heaven.

Groom Thanking His Groomsmen Photo
Photo by: Adam Quirm.
Christian Golfers Gift Ideas

Men's Christian Coffee Mug and Golf Balls Gift Set
Handsome coffee mug and Gospel golf balls with a tee gift set for him. Golfer's gift set is wrapped in a clear cellophane bag. Coffee mug is printed with a great verse which reads:
Justice, Kindness, Humility. It's a guy thing.
What does the Lord require
of you but to do justice,
and to love kindness,
and to walk humbly
with your God?
Micah 6:8.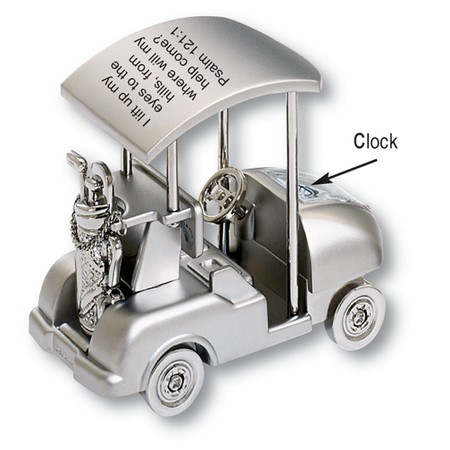 Golf Cart Desk Clock
Golf card desk clock is made of silver-tone metal and inscribed with this Scripture quote:
I lift up my eyes
to the hills,
from where will
my help come?
Psalm 121:1.
More Christian Groomsmen Gifts

NIV God's Promises For Men Book

Eagle Bible Cover for Men
Handsome men's canvas Bible cover with an eagle and mountain landscape design printed with the matching Scripture verse which reads:
Those who hope in
the Lord will renew
their strength.
They will soar
on wings like eagles.
Isaiah 40:31a.

Eagle's Wings Men's Journal Notebook

Blessed Man Mini Tire Gauge Gift
Mini tire gauge comes in a gift box printed with a Bible verse.

Trust in God Paracord  Key Ring  Giveaway
Durable paracord key ring has a metal cross accent and can be used in case of emergency. Key ring comes with a gift card printed with this Bible verse:
I will say of the Lord,
He is my refuge and
my fortress; my God;
in him I will trust.
Psalm 91:2