Planning a cold weather wedding and looking for Winter wedding ideas? For the couple who love the Winter months of December, January, or February, the Winter wedding ideas below offer a selection of party supplies.
Wedding suppliers offer a large selection of  invitations, decorations, favors, and party supplies for a  Winter wedding. Create a  magical Winter wonderland scene for the reception. Use colors of   blue, shiny silver, snowy graphics, and also snowflakes.
If you, and your, fiance are planning a Winter wedding and need some ideas, see the items below! The wedding ideas below are a wonderful collection of Winter decorations, favors, invitations, as well as, party reception supplies.

Snowy Garden Wedding Theme Decorations
Winter Wedding Ideas

Fairy Tale Snowy Wedding Decorations
Beautiful snowy theme wedding props and displays to set the scene for an enchanting wedding.

Bride groom best man and maid of honor in Snow
Photo by Corey Balazowich.

Snowflake Design Wedding Party Supplies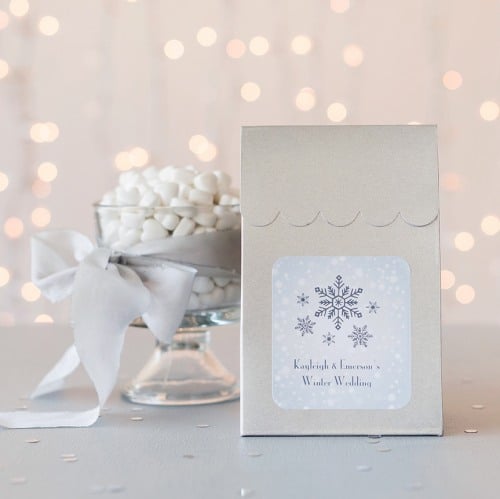 Personalized Themed Candy Bags

10 Printable Winter Bridal Shower Games
The Bridal shower game collection will also be great for a Winter wedding reception.
Winter Wedding Invitations and Cards

Winter Magic Invitation Suite Download

Photo by William Arthur Stationery

Snowflakes Wedding Invitation Set Download
DIY printable Winter wedding suite has the invitation, response card, and also a thank you note.

2 Wedding Party Photos
Photos by Laura Dye.

Bride and Groom in Snow Thank You Postcard
Send the thank you wedding card to friends and family this Christmas. The Winter wedding photo card is also a beautiful way to announce a marriage.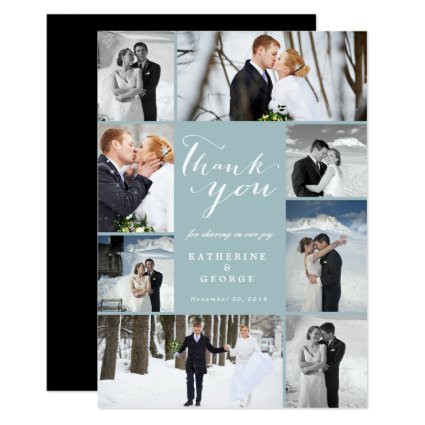 Snowy Photo Collage Wedding Thank You Card